Announcement & Pictures.
Just a few pictures today and an announcement. First the announcement. Go over to Nancy's blog
Ah, Sweet Mystery of Life
where a book launch party is being held for Kelly McCullough's new novel,
Cybermancy
. I think everybody that drops by here knows Kelly, so go over and give him a congratulation on the new book.
Now to pictures…….
Yesterday at Beth's blog,
Beth's Adventures
, she was talking about becoming one with the couch, and wanting to stay at the beach all day. I found a great compromise for her.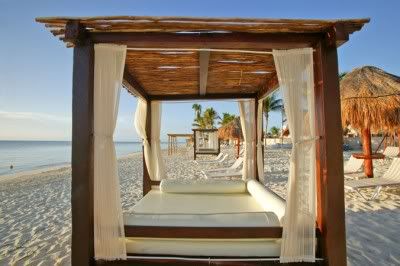 Also George has gone from wanting to be a bartender to thinking he's a modeling dog. See the look on his face.
Hope everyone has a good day today.